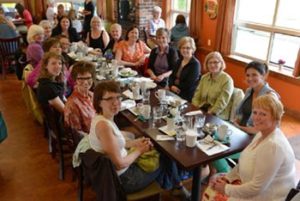 The BC Registered Music Teachers' Association is a provincially recognized non-profit association of qualified professional members. It is nationally affiliated with the CFMTA. (Canadian Federation of Music Teachers).
The BCRMTA's history dates back to 1932! It was first founded as the BC Music Teachers Federation until it changed to its current title. In association with Alberta, Saskatchewan and Manitoba it helped found the CFMTA (Originally the 'Federation of Music Teachers Associations) in 1935. In 1947 we received a provincial legislative charter and the bylaws of our Association are set up according to the provisions of Section 10 of "An Act Respecting British Columbia Registered Music Teachers' Association".
Within the Abbotsford branch of the BCRMTA:
There is a unique bond between members that fosters friendship, warmth, and support as we strive to provide excellent musical education to the students of our community.
The teachers meet once a month in teachers' homes and enjoy 2 luncheons a year together.
Often clinicians are invited to share their expertise on topics of interest to the branch.
Many of our students also have good relationships with each other and interact together in their various learning environments.
We provide a variety of disciplines (As listed on the Members page) including piano, various string instruments, theory instruction.
Secondary accreditation is possible through examinations done in conjunction with the Royal Conservatory of Music.
Students have access to scholarships and trophies through our local Abbotsford Music Festival that was founded by members in 2000. It is organized and run by volunteers.
We are always looking for ways to provide more opportunities for teachers and students alike and welcome new members as we strive to do so. Prospective students may find contact information for teachers on our Members page.